Obtaining Feedback on Your Public Speaking Skills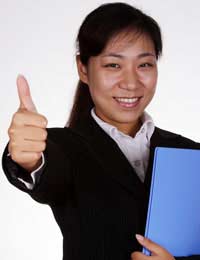 When it comes to public speaking getting feedback on your skills is essential for becoming more comfortable and effective in front of a crowd. That being said, it can also be undeniably tough to ask for… as well as accept.... especially if it's in the form of constructive criticism or downright harsh comments. Still, it's impossible to become more proficient in a vacuum.Consequently, we've listed below some of the most efficient methods for getting honest feedback on your abilities. However, in order to fully absorb and use them, you must first understand that negative feedback, while difficult to hear, can serve to make your next performance a hit.
Yes, it's disheartening to realise that you weren't as effective as you wanted to be; yet if you want to get better, it's necessary to take the criticisms along with the kudos.
1. Ask a Friend or Relative to Watch Your Public Speech
If possible, ask a friend or relative to come to your next public speaking engagement (unless it's in a closed environment, such as a corporate meeting room.) He or she can sit in the back and take notes on what aspects of your talk were successful as well as those that weren't.After your presentation is over, talk with the person who attended the speech and ask specific questions of your talk, such as:
"What did you really like about my speaking? What left you unmoved?"
"How would you describe my technique to someone else? Would you want me to speak for your company or organisation? Why or why not?"
"What are three areas upon which I could improve?"
(NOTE: Make sure your inquiries require a detailed response rather than a "yes or no" reply for maximum benefit.)
2. Gather Anonymous Audience Feedback
It's very common for public speakers distribute evaluations at the end of their speeches to listeners. Usually, participants do not provide their names (so they'll ostensibly be more honest) and are asked to judge the presentation.
The only downside to these types of feedback forms is that audience members usually want to leave so quickly that they just dash off remarks without really thinking about their answers. Still, they can provide some great insights into whether you left listeners on a high note or a low one.
3. Tape Your Speech
This is probably the most difficult of all ways to obtain feedback on your speech making abilities, but if you can handle watching yourself on tape, it will be a magnificent source of information on how well you present.
Set up a video camera at the back of the presentation room and literally record your next speech from beginning to end. Then, in the privacy of your home, look over the tape carefully either alone or with a trusted companion. Jot down observations, but don't be too brutal! (It's fine to say you didn't describe a point well enough; but don't write: "I stink!" That's not particularly constructive or valuable.)
Don't be super-hard on yourself, but do look for one or two areas upon which you could improve. For example, you might notice that you have a tendency to speak too softly at points. Knowing that, you can ensure that the next public speech you give will be a bit louder.Again, this isn't always fun to do, but it's one of the most effective ways to increase your acumen as a public speaker.
You might also like...