About Our Site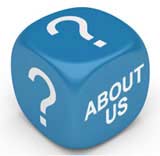 PublicSpeakingExpert was formed to offer a unique reference point on finding your public speaking voice.
Fear of public speaking (known in medical terms as "glossophobia") is widely regarded as one of the strongest-and most common-fears that any human being can experience. In fact, studies have shown that many people rate speaking in front of others as more nerve-wracking than the prospect of dying!
Whether you're stricken with glossophobia and want to overcome your fears -or- you're comfortable at a podium but want to become the strongest speaker you can, you'll find exactly what you need at Public Speaking Expert. With articles on everything from becoming a professional presenter to pulling together a last-minute speech, Public Speaking Expert takes the anxiety out of giving a presentation, leading a meeting or teaching a group.
Public Speaking Expert is also perfect for speechwriters, members of the media, and students who want a behind-the-scenes look at what motivates presenters and their audiences. And especially for those readers who have a query that's currently not addressed at the site, Public Speaking Expert offers a special "Ask the Experts" opportunity whereby visitors can receive custom-written replies to their most pressing public speaking questions.
Don't allow "stage fright" to get the best of you. Never assume that you cannot be an exceptional presenter, you can learn how to sway listeners with sincerity and poise. Browse the skillfully written features and articles at Public Speaking Expert today and find your voice!

Related Articles in the 'Site Information' Category...