The General Outline of a Speech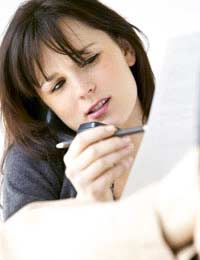 There are many ways to plan for and, eventually, write down a speech. Depending upon your subject matter, you may have to include any number of variables, from lunch breaks to homework to mixed media presentations. However, most speeches do have a certain flow and rhythm to them.
The outline below follows the format most presentations take from pre-speech to post-speech. Feel free to switch some of the elements depending upon your needs (and/or the needs of your audience.)
Before the Speech
Preparation – As soon as you know you'll be expected to give a speech, start visualizing your performance in your head. Write down notes and ideas, then use these as a springboard to creating your actual presentation.
Research – Once you have a general focus for your speech, you can begin researching your topic area. Even if it's one you know quite well, it would be wise to learn as much as you can beyond what you already know, if only to assist you in remembering key points or answering unexpected questions.
Write Down Your Speech and/or An Abbreviated Outline – After your research is completed (or in conjunction with the research), start sketching out your speech. Some public speakers like to write it out verbatim, others prefer to simply create an outline; for your first speech, you may want to do both.
Materials Assembly – Should you decide you'll need slides (computer-generated or manual), visuals, handouts or other materials, assemble them well before your presentation using your notes, research information and speech as guides.
During the Speech
Introduction – Unless your audience knows who you are (as in the case of most political figures, family members, celebrities and top business people), you will want to begin your speech by introducing yourself. Choose one or two items of interest about you that will let listeners know that you're an expert on the subject. From there, you can begin talking about what you will be discussing during your public speaking engagement.
First Major Point – Next on the agenda should be your first major talking point. Depending upon how much time you have to speak, this major talking point may only be a few minutes long or it could span the course of an hour or more. As you write your speech, make sure you have more than enough data to cover the time allotted.
Second Major Point – Do as you did with the first major point, again giving serious thought as to how long you have to discuss relevant items.
Third Major Point – If your speech is expected to be relatively short (1-1.5 hours), you'll probably do best with only three major talking or focal points; however, should you need more, feel free to include them.
Conclusion – After you've covered your points, it's time to wrap up your speech. Make sure you reiterate and stress the most important elements of what you talked about during your public speaking engagement.
Questions/Answer Session with Group (if applicable) – If you have time and it's an appropriate forum for a question and answer session, by all means open yourself up to queries from the audience. This can help you pinpoint which items that you discussed "hit home" the hardest; it can also help you tweak your speech if you'll be giving it again in the future, because you'll see where listeners may have had trouble following your line of thought.
Evaluation (if applicable) – Evaluations are often given to audience members to complete before they leave a presentation. Make sure they're handy and have a place to collect them, such as on a table next to the exit.
After the Speech (if expected and appropriate)
Answering Questions One-on-One – Will you be "sticking around" the meeting room, conference area or hall where you just gave your speech? If so, it might be wise to prepare to discuss your topic with some eager attendees. And if you've just given a speech for the media, you can expect that at least one reporter will attempt to get an "inside scoop" from you.
Referring Audience Members to Resources – Finally, many audience members who enjoyed learning about your topic area may want to discover more information on the subject for themselves. Have some resources in mind so you can easily send participants to websites, books, publications and/or experts should they request referrals.
You might also like...