Handouts and Interactive Elements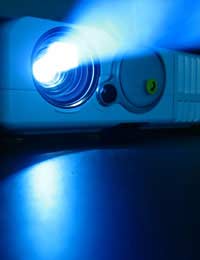 As a speaker, you always need to engage your listeners; consequently, you may find yourself considering adding handouts and interactive elements into your next speech. Such items are useful, practical and appreciated, but be certain to use them judiciously – poor judgment can translate into less-than-spectacular audience response.
Below are four helpful hints for utilizing peripheral visual and/or auditory "accessories" to your presentation.
1. Handouts, Overheads and Slideshows Should Be Succinct
As you're putting together your peripheral items and, in some cases, writing them as well, be succinct and never use them to tell the whole story. Instead, give your audience members an outline to which they can later refer.
It's very common for novice speech makers to provide attendees with an almost-verbatim script of their public speaking engagement. However, doing so actually waters down the way listeners feel about the speaker; after all, if they can simply read what he or she is going to say, why bother tuning in at all?
2. Don't Muddle Your Handouts with Creative Graphics or Fonts
You've probably seen it yourself – the presenter whose handouts and overhead slides look more like a toddler's reading material than professional peripherals. It's a problem faced by many creative speech makers because with today's simple-to-use word processing software, there are tons of opportunities to add pictures and change font styles and sizes.
Keep your message uncluttered and simple by sticking to one font type and no more than two font sizes for any materials you plan on using to emphasize what you'll say. Be stingy with boldface, all caps (IT'S TOUGH TO READ AND LOOKS LIKE YOU'RE SHOUTING) and italics, too. That way, your words won't be eclipsed by a plethora of smiley faces or by headers that look like scribbled, hard-to-read signatures.
3. Choose Informational Handouts, Videos and Overheads Only If They're Appropriate
Certainly, you want to give your participants as much data on your topic as possible, but do they really need twenty-five pages of information that you downloaded from the Internet plus a CD of hundreds of pages of documents? Probably not.
Speech makers can occasionally lapse into a "more is better" mentality. Thus, they basically transcribe or copy every piece of research they used during the writing of their presentations and give those items to attendees. If all the handouts are relevant, this could be a good thing, but more likely than not it's a case of overkill.
4. Check Copyright Information before Distributing Others' Work
In our excitement as public speakers, we often want to share interesting facts with our audience. But if the entirety of those facts came from another's work or were lifted verbatim from a website (as would be the case if you were to copy this article and hand it out as your own), you could be risking copyright infringement.
There are plenty of gray areas in this arena; truly, the topic is vast enough to warrant chapters if not whole books devoted to the subject. But the bottom line is clear – never try to pass along to attendees anything that isn't written by you unless you a) have written permission to do so from the author or person who owns the rights to the information; b) are certain the information you're using is considered "public" information; and/or c) give the original author(s) credit in some kind of a bibliographic or citation format.
You might also like...