Preparing Your Speech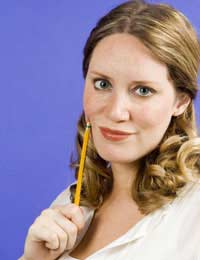 The type of speech you're planning (memorial wedding, corporate, etc) will greatly determine how you'll need to prepare in order to deliver it with excellence. That being said, all speeches regardless of their content deserve and require behind-the-scenes work to make certain that they will be suitable.
Below are methods of preparing for a talk that are commonly overlooked by novice public speakers. Depending on which kind of speech you'll be giving, not all will be applicable. However, take heed of those that are relevant to your next talk to ensure that you (and your audience) will have a positive experience.
Preparing Any Facts
If your speech involves reiterating statistics or other factual data, be sure that you've verified your sources. For example, simply because you found a figure on the Internet does not mean it is accurate; you would be wise to do some additional investigative checking to have confidence in your facts.
Once you have established to your satisfaction that your information is, indeed, correct, you can use it to enhance your talk and/or add credibility to your position. If you cannot substantiate a "fact", though, you run the risk of feeding your listeners misinformation if you still use it during your speech.
Preparing Visual Props
Visual aids such as PowerPoint presentations, slide shows, and handouts can be excellent additions to any speech. However, they must be rigorously edited before they reach your audience's eyes.
Many times, typographical errors make their way into poorly organised and hastily arranged talks; as a result, those mistakes reflect negatively on the professionalism and reliability of the speaker. Ideally, you should ask another person (such as a coworker or friend) to review any visual aids you intend to use for clarity, verbiage, and oversights. That way, if you've missed something, you can correct it in time.
Preparing Your Speech Copy or "Cue" Cards
After you've written your speech, it's a good idea to make at least one copy (or, better yet, two) to have on hand during your presentation. Alternatively, you can put together "cue" cards, slips of note card stock with handwritten reminders on them. Even if you feel that you'll never need to refer to such aids when speaking, you should still carry them with you, just in case.
When preparing your copies or cue cards, do yourself a huge favour and change your typeface (if it's been computer-generated) to a larger font size. For instance, if you originally wrote your speech in size 12, increase it to 14 or 16 before you print it out. When you're in front of a crowd, it can be tough to promptly find your place if your speech's printed in a small font size.
Preparing Yourself
Don't forget that the most integral part of your speech is you! Given that understanding, you'll need to spend a good amount of your prep time thinking about what you'll wear, how you'll move (will you stay behind the podium or move around the room or stage?), and what you'll eat beforehand (most public speakers recommend a light meal accompanied with water.)
Unless you're traveling to the destination of your speech, you'll probably have the opportunity to lay out your clothing in your apartment or home a night or two before the actual event. At this time, double check for any garment stains, flaws, wearing, tearing, or wrinkles. Remember—in order to perform at your best, you have to be physically and mentally at peak performance level.
By being thoroughly prepared for your talk, you'll find that you can spend less energy worrying about what might happen and more time enjoying your experience.
You might also like...
I was really glad to read your methods.
sonamDe
- 13-May-11 @ 11:44 AM