'Reading' Your Audience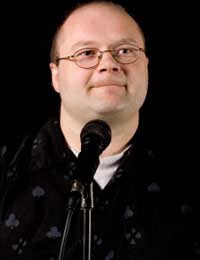 Wouldn't it be great if you could instantly know exactly what your audience was thinking so you could give the best presentation to fit their collective mood, expectations and level? Believe it or not, it's possible to do this just by being observant.
Really, there's not any magic trick related to "reading" your listeners. You just have to pay attention and watch their actions, reactions and expressions. Here, we'll explore some tips and techniques utilized by public speakers who know how to make almost every speech a good one.
Look Deep into Their Eyes
The old adage tells us that eyes are the "windows of the soul", and there's no doubt that eyes can reveal so much about what a person is thinking and feeling. For instance, if you look out upon a sea of bleary-eyed audience members, you'll know that they are probably tired and need an infusion of energy. The place they can get that is from YOU, the speaker. Even if you're feeling tired yourself, you'll have to help them get an injection of enthusiasm by pumping up your delivery, smiling and staying focused.
Make Sure You're Not Taking Second Place
Similarly, if you gaze out and find that your listeners are looking down (but not to take notes), talking with one another or even text messaging people on their mobile networking devices, you have just been given a great gift of knowing you're boring them to tears! Why is it a "gift", you ask? Because you have the opportunity to reverse their doldrums by switching up either what you're saying or the way you're saying it. Scrap the PowerPoint presentation and bring some audience members onto the stage for role playing or an impromptu "debate". Liven things up and your listeners are likely to stop their extraneous activities.
Watch Their Hands and Feet
If your audience seems to be comprised of a bunch of "musicians" who are tapping their feet and drumming their fingers, it's time to speed up your speech. Alternately, you may want to make sure that you're on the right track – perhaps you veered off-course and your listeners are hardly appreciative of your sidetracking. Should adding oomph to your speaking engagement not work, you may want to either end the speech early or open the floor to questions and answers.
Gauge Their Gaze
Are you getting a lot of furrowed brows and cocked heads? You might not be connecting with your audience. In fact, you could be either a) confusing them or b) not delivering what they hoped to receive. At this point, there's nothing wrong with asking them (especially if the group is in an intimate or classroom setting) if you're telling them what they need to know. That way, you'll still have time to salvage a tanking speech before it totally capsizes.
Beware of Clock Watchers
There's nothing more irritating for a speaker than to see people surreptitiously (or not!) glancing at the clock on the wall or their wristwatches. But it's important to realise that it may have nothing (or almost nothing) to do with you! Truly, adults, like kids, need frequent breaks. If your listeners have been sitting for a while, why not allow them to have a five or ten minute "recess"? And if there's food in the room (or waiting in the hall), definitely let them go to fetch tea, coffee and/or munchies. The fuller their stomachs, the happier you all will be!
You might also like...