The Body of The Speech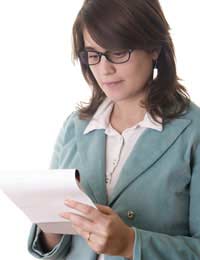 Think of the body of your speech as akin to a "main course":
The introduction was a tantalising "appetiser" and the ending will be an unforgettable "dessert"… but the body of your speech is truly the heart of the "meal".
So… are you going to throw the same old greasy fast food at your audience that they've encountered a million times before or are you going to entice them with a tasty titbit they've never come across?
To ensure a palate pleasing talk, the body of your speech has to contain only the finest components. Accordingly, below are the "recipe" elements for a memorable speech body that your listeners will wish they could order again and again…
"Body of Speech" Ingredient #1: Unique Approach
Even if you're giving a talk on one of the most well-known topics in the world, you owe it to your audience to find a new way to say what is commonly understood. Be imaginative and force yourself into creativity. Obviously, it's not appropriate to invent facts, but there's nothing wrong with focusing on a lesser-heard aspect of a subject.
For instance, if you're giving a speech in your history class and you've been asked to discuss some past happening that "everyone" has already heard 101 times, why not choose a different element of it as your focal point? It will not only be appreciated by both your instructor and your listeners, it will also allow you to more thoroughly enjoy the process of researching, writing, and delivering your speech.
"Body of Speech" Ingredient #2: Substance, Not Fluff
Imagine if you were famished and ordered a large, juicy steak. Wouldn't you be disappointed if only a teeny, tiny portion of overcooked, over-seasoned meat on a garishly adorned plate were your reward?
Obviously, being fanciful can have its place; however, you must base the body of your speech on substance and not "fluff". Too many would-be public speakers say a great deal, infusing their speeches with £100 words. Though they might temporarily "wow" audiences, those same listeners usually realise later that although the speaker conversed beautifully, he or she had nothing of substance to say.
"Body of Speech" Ingredient #3: Well-Balanced Portions
Typically, the body of any speech contains points which support the introduction and/or general topic area of the talk. Consequently, each of these points should be given approximately the same amount of time and/or emphasis for a well-balanced presentation.If you find yourself stressing one point and then barely touching upon another, your audience is bound to feel that your presentation is out of equilibrium.
Of course, it is true that some points do occasionally need more time than others; but if you find yourself only focusing on the points that interest you (or you regularly "run out of time" and speed through your final points), it's time to make adjustments.
"Body of Speech" Ingredient #4: Intrinsic Enjoyment
Whether you're ordering from a neighbourhood "dive" line cook or an internationally renowned chef, wouldn't you wish that he or she had a passion for preparing food?
Similarly, your audience will relish your presentation if they feel that you are as excited about your subject as you hope they will be after hearing you speak. It's tough to "connect" with a dull or disinterested speaker; thus, it's critical that you find some level of enjoyment and show that energy during the body of your speech, even if you're nervous or less-than-interested in the topic.
"Body of Speech" Ingredient #5: Unexpected Delights
A mint on the table. A cup of sorbet. A free glass of champagne. These are all unexpected delights that can turn a great meal into an outstanding occasion.
Like the proprietor of an eating establishment, you can use the element of surprise to create a speech atmosphere unlike any that your listeners have previously experienced.
Admittedly, you should set this type of tone during your strong introduction; and additionally, you can further "wow" your audience with unpredictable surprises such as taking a smaller group outside and holding your talk under a tree during a gorgeous spring morning or sharing with your listeners some personal insights they didn't expect to glean from your talk.
* * *
When you stir the above special ingredients together, your speech body will be far better than most. And, like a superb dinner, it will leave a lovely taste.
You might also like...