The Use of Storytelling in Your Speech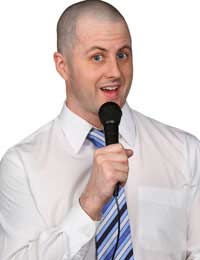 Politicians do it. Motivational speakers do it too. And so can you.
What is "it"?
"It" is the age-old art of storytelling. And if you think that telling stories is child's play, you aren't taking the practice seriously enough. Here, we'll look at five great reasons to use storytelling in your next public speaking opportunity. (We'll also give some solid pointers to help you make sure your technique is exemplary.)
Reason #1: People Like to Hear Stories
Starting in childhood, we become accustomed to hearing and sharing stories. Whether told to us via educators, by our parents (or grandparents), or through friends, stories quickly take a place in our lives.
Given this fact, you can be confident that if you infuse your speech with stories, your audience will immediately listen; after all, they've essentially been "trained" to do so since they were youngsters.
Helpful Hint: Make sure your stories fit your speech. If you throw a story into your presentation that has no bearing on your subject matter, it will only serve to confuse your listeners.
Reason #2: Stories Bring Humans Closer Together
Millennia ago, mankind discovered that telling stories was a good way to communicate a unique or common experience. Consequently, storytelling became an easy, natural means of bringing families, clans, and societies together.
If you add stories to your speech, you will be connecting to your audience members on a very intimate level, thus breaking down barriers and creating a better conduit between you and them.
Helpful Hint: Unless you're giving a speech about another person, you may want to tell your audience a story about yourself. Even if it's not incredibly "personal", state it as though it's a secret you're sharing with your listeners. As a result, they'll be more likely to feel like you've been open with them.
Reason #3: Storytelling Can Ease Tensions
Feel concerned about giving a speech? Guess what? A lot of people have anxiety about having to listen to a speech, too! They aren't sure how to behave (especially if they are unaccustomed to a presentation or educational environment), nor are they certain of their roles.
If you add storytelling to your speech, any uncomfortable listeners will rapidly "loosen up", realising that they can simply allow themselves to absorb what you're saying without worrying if they are responding the "right" way.
Helpful Hint: Worried that your storytelling won't strike the right nerve with your audience? Test your anecdotes out on friends first to make sure you're material is appropriate.
Reason #4: Storytelling Can Make a Point
Occasionally, it's tough to explain an idea, especially if it's particularly complex. Try as you might, putting your concept into words just falls flat.
At times like those, storytelling can help you make a point by using a tale for illustration. Additionally, telling stories can be used to make an audience reevaluate their own thoughts or beliefs.
Helpful Hint: If you're having difficulty thinking, writing, or talking about a certain subject, seek out stories to assist you in understanding it better yourself.
Reason #5: Telling Stories is Just Plain Fun!
Who says that you shouldn't enjoy public speaking?Let's face it—storytelling can be as exciting and fun for the speaker as it is for the audience! So allow yourself to share a tale with your public speaking crowd.
Helpful Hint: Look for stories that you find as intriguing and entertaining as you hope your listeners will. They'll be easier for you to remember and always pleasant to retell.
You might also like...